Member of the Management team building a growth company and category leader. Responsible for creating, managing and scaling all customer acquisition and retention marketing programs. Developed and managed 7 direct reports and a marketing department of 15. Author of the Betterment brand architecture, positioning, and value proposition and responsible for translating into developing and professionalizing a team, marketing strategy and acquisition program execution across all Paid, Owned, Earned and Product marketing and advertising.
Built, optimized and managed all offline, digital and mobile consumer acquisition and retention marketing, messaging and growth tactics as well as product marketing programs.
Responsible for consistently increasing new registered funded users and assets under management while managing to an LTV and CPA. Generated almost 300% increase in AUM to more than $3 billion, 3X more funded customers and significant increase in national brand awareness. Introduced and optimized many of the acquisition and marketing tactics that helped build Betterment into the largest and fastest growing automated investment service and the recognized category leader.
Helped develop and message new business lines, new products and new features. Managed cross departmentally and collaborated with Product team to launch new products and services. Worked with analytics team to develop tracking, measurement and analysis to measure effectiveness, CPA and LTV of acquisition programs.
Developed an annual acquisition model by media tactic to project new users and CPA by channel in line with companies growth goals and revenue model.
Accomplishments:
– Increased new registered and funded users by efficient web and mobile paid, owned and earned acquisition marketing programs
– 300% increase in AUM to more than $3 billion
– Quarter over quarter new user growth for 6 consecutive quarters
– Created programs that made Betterment the largest and fastest growing Automated Investing Service in the US
– Built a maketing team of 15 people and professionalized the process
– Built a multi media advertising campaign of national TV commercials, radio, podcasts, outdoor, search, online, mobile, content, PR, video and direct mail
– Increasing general market consumer brand awareness, category leader
– Integrated marketing and new product launches
– Messaging and marketing of new product features
– Leading original content and video programs
– Press outreach and communications programs
Television Commercials
Outdoor
Online ads
Direct Mail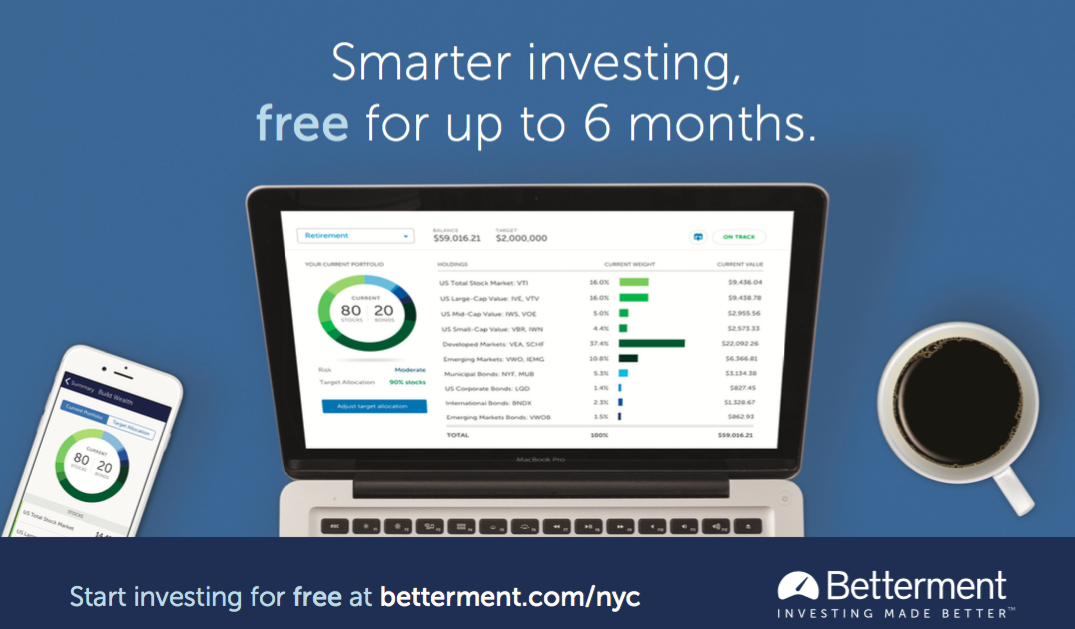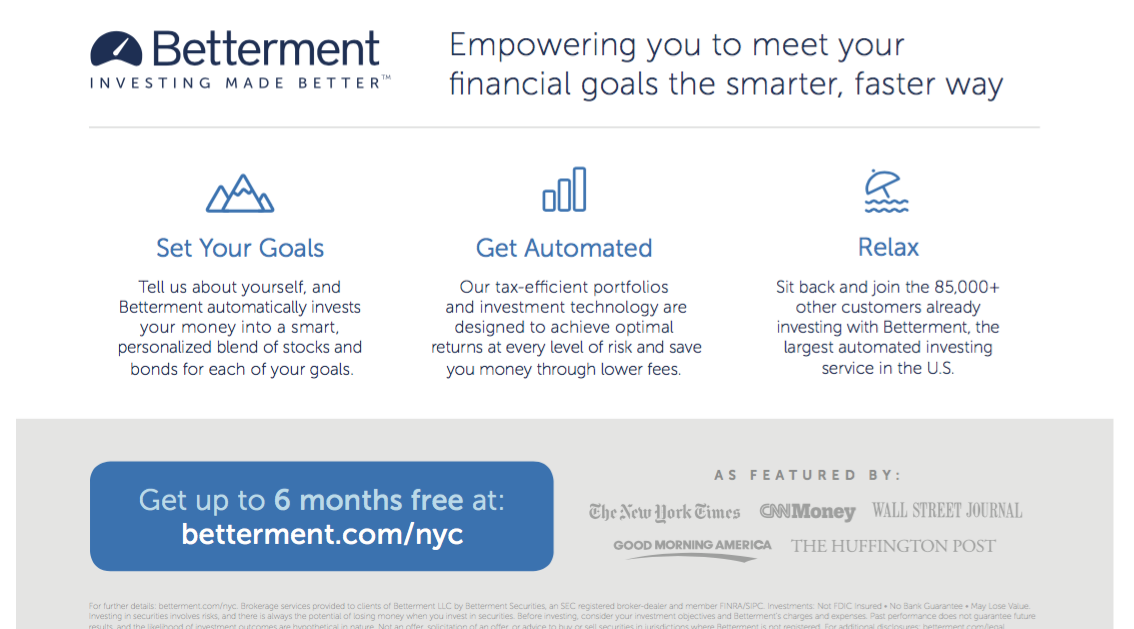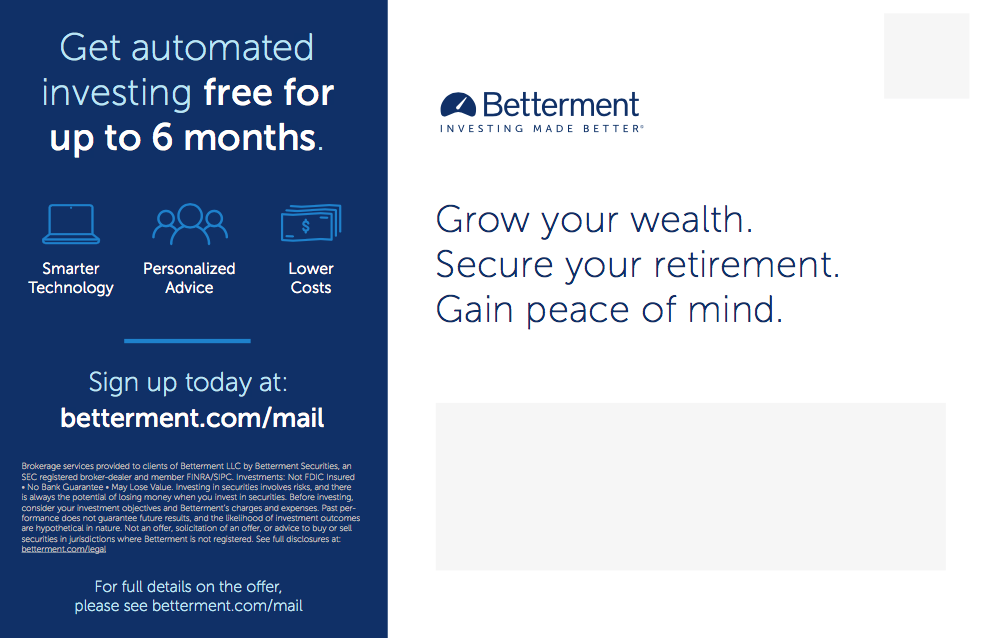 Mobile Ads

Email Retention and Newsletter Programs